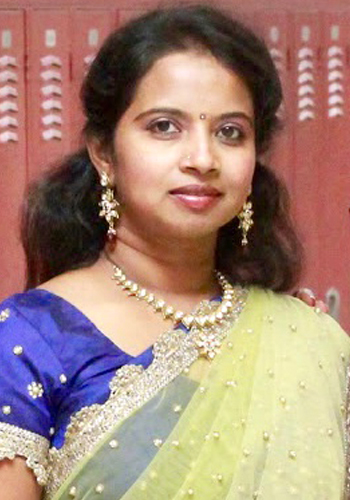 SUBHA RAVICHANDRAN
FOUNDER, DIRECTOR, CHOREOGRAPHER
Dance has been this graceful gal's passion from an early age. She started this journey of dance with stage performances when she was 5 years old. Since then, with her numerous performances she won several prizes and reorganizations.
Subha is naturally adapted to folk, western and semi-classical Indian dances. She then moved on to choreographing numerous stage shows in her college years and has several years of experience teaching dance to adults and children. She has also worked as a preschool teacher as well.
Subha is always enthusiastic, a party favorite and friendly. This gal just stirs up the dance floor with her dance moves. She has a unique approach while teaching students, whether they are beginners or advanced. She'll just sweep you off and help you seek the dancer, in you!
When she is not dancing, she is busy working as an IT professional in Virginia.